Creating Functional Graves with Memorial Benches
Kneelers
Kneelers are offer a nice decorative touch at the foot of a grave.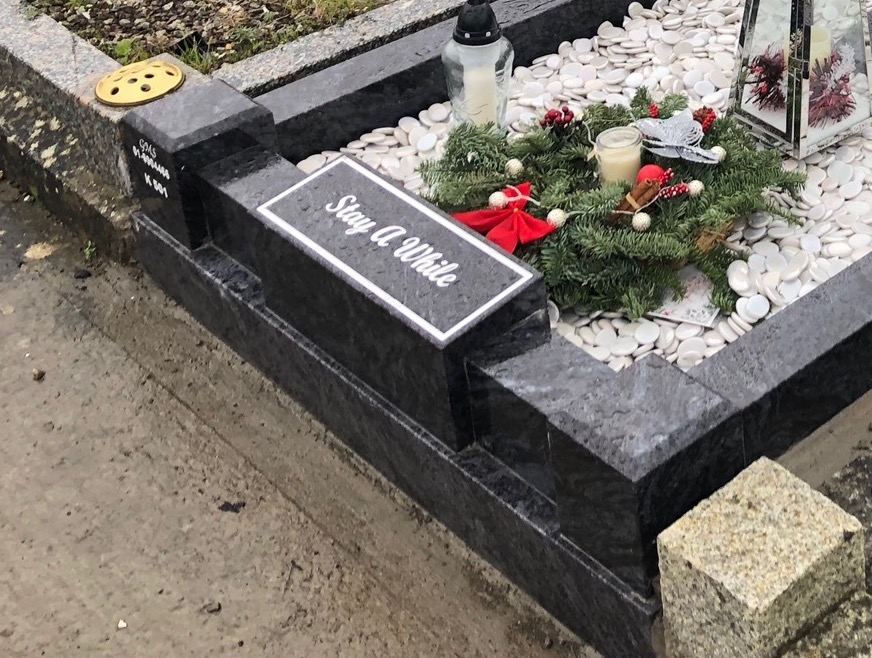 Single Seats
A single seat at the foot of a grave can be made as narrow or as wide as you want giving room for 1-2 people to sit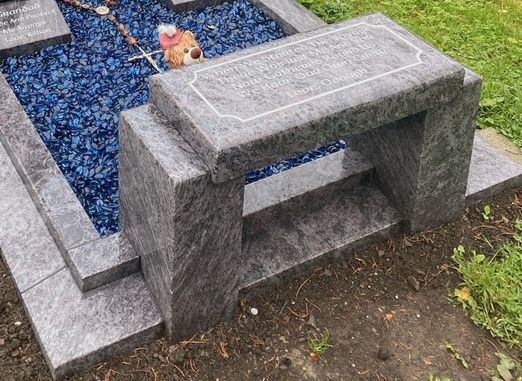 Corner seats
Corner seats can be very decorative on a grave and offer a place for two people to sit when visiting a grave.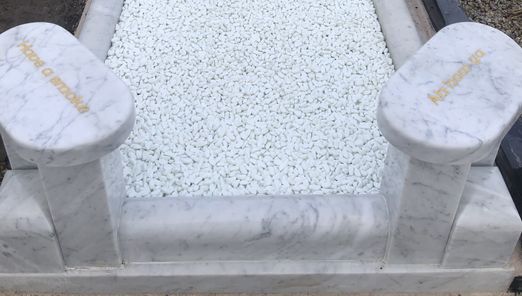 Plinth Seats
Seats can be added to plinths in lawn cemeteries where traditional Kerbing is not permitted.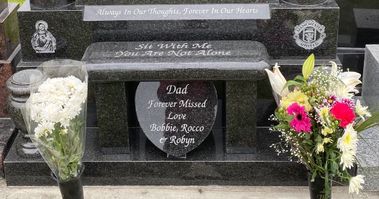 We are big on decorative gravestones because they help people create beautiful resting places for their loved ones. However, a grave can be both pretty and functional.
Memorial benches are useful additions to any resting place. When people come to visit, a grave seat provides a place to relax and reflect.
If you wish to communicate with a dearly departed one, you can do so at your pace. At GMS, we make cemetery benches in different materials, designs and sizes.
Our collection of benches, seats and kneelers ensure that whatever your preferences, you can find something suitable.
Durable Graveside Benches
A cemetery seat is exposed to extreme weather particularly if it's on a plot. For that reason, it has to be durable enough to withstand the punishment. Also, it must be strong and stable to accommodate prolonged use.
Therefore, we use quality materials to ensure that our products provide all this. Granite benches are incredibly popular due to the strength of the material.
We also make seats in marble and concrete. Our benches are highly resistant to scratching, chipping and fading. Still, you can hire our grave maintenance services to keep a grave bench in good condition for longer.
Personalisation makes you feel closer to a loved one, and we allow you to do that with cemetery benches. We engrave all kinds of inscriptions , meaning that you can get an inspirational quote, poem or dedication put on the bench.
Memorial plaques are other customisation options that make a grave stand out. We have hundreds of bench designs to choose from.
So you don't have to fret about the seat you ordered looking like another one in the same cemetery unless you prefer it that way. You can choose to have unique detail like a saint, guardian angel or other figure sculpted on the seat.
At GMS, we offer memorial benches in stunning designs that complement graves to create memorable spaces. Browse our current collection to find something suitable.