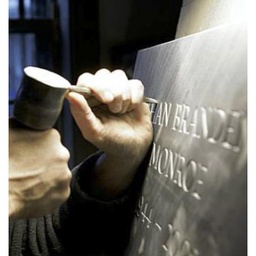 New Inscriptions
We can add a new inscription to a headstone, keeping it the same as the original font. The inscription is engraved in the headstone and finished with our specially manufactured lettering paint in your preferred colour or 23.5kt Gold Leaf.
Get A Quote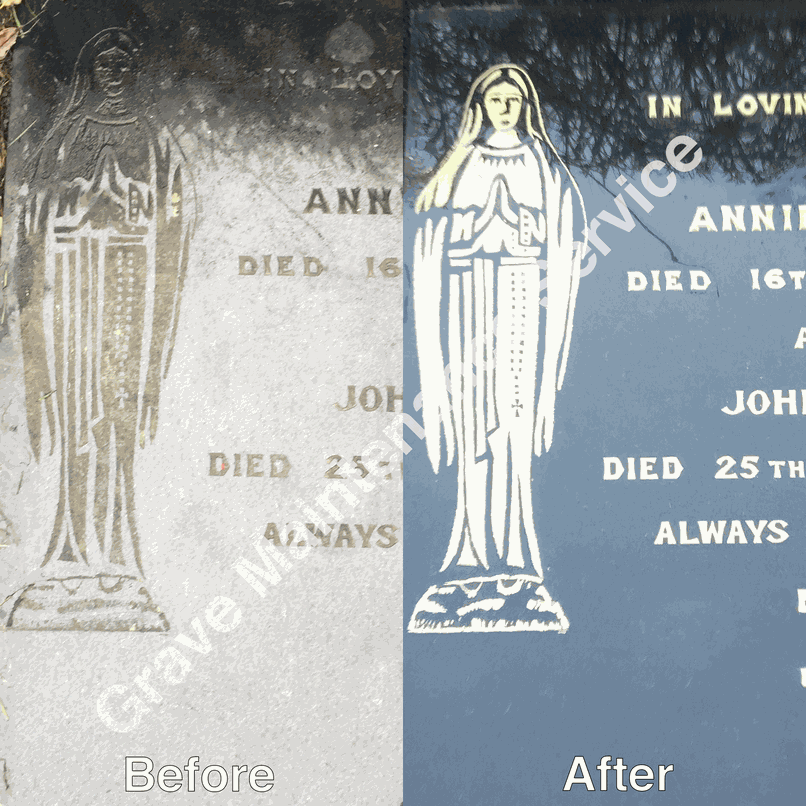 Repainting Of Inscriptions
Repainting of the inscription on a headstone using specially manufactured paint. Our paint is UV protected and hardens in the letter, giving a superior and longer lasting finish.
Personal Service
Our team offers you a dedicated and
personal service to give your loved ones resting place
the attention it deserves.
Inscription Matching
We will match any inscription so that it
is the same font and size as the original.
We offer computerised and hand carved inscriptions.
Inscription Proofing
There is a saying "Carved in stone" for a reason.
That's why we will send you a proof layout of the inscription to get your final approval before anything is engraved in the headstone.