There is no doubt that dealing with the loss of a loved one can be emotionally challenging. Not only does such a situation represent a dramatic life event, but there are also a handful of logistics to take into account.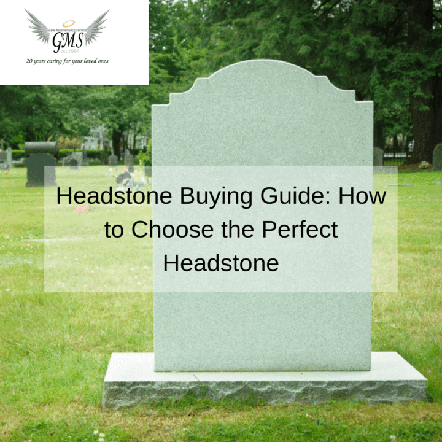 One common concern involves the ability to choose the most appropriate headstone which is able to express the appropriate sentiment while providing a lasting memorial for the departed.
What are some factors that should be addressed? Let us highlight a few important variables so that you can make an informed decision during such a trying time.

BASIC DESIGN CONFIGURATIONS
Headstones are available in a wide range of sizes, finishes and materials. Upright, kerbed and flat are the three most common options.
You can likewise choose from substances such as granite, onyx and marble.
However, we should also mention that most cemeteries will have specific regulations in terms of the overall size of the model.
Be sure to consult with a representative in order to obtain the appropriate guidance.

PERSONALISING THE HEADSTONE
One of the best ways to memorialise a loved one is to add a personal touch to the headstone. This is often accomplished through the use of bespoke memorial plaques for graves.
Such plaques are excellent ways to convey a personal message, to display a specific sentiment or simply to remind your loved one that he or she is in your thoughts.

ALL ABOUT DISTINCTION
One of the intentions of any headstone is to provide a distinct visual testament to the recently departed in a tasteful and flavourful manner. Therefore, try to envision what your loved one would have liked.
Would a simplistic design be suitable or are more ornate options relevant? Let us never forget that a headstone is a means to silently memorialise the personality of your loved one.

Choosing the appropriate type of headstone can still be a difficult decision to make without proper guidance.
If you would like professional advice or to appreciate the options available, please contact a representative at Grave Maintenance Services.
We will be more than happy to help during this time of need.