Cherishing the living memories of the dearly departed involves much more than may initially meet the eye.
Maintaining the physical and aesthetic appearance of a grave is important due to the fact that it shows a great deal of respect while providing friends and family members with a pleasant location to visit on occasion.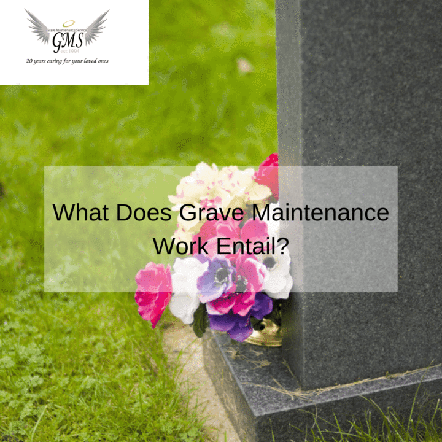 The experts at Grave Maintenance Service boast over 25 years of experience within this decidedly personal sector and we are happy to offer a number of bespoke services which can help to accentuate the final resting place of your loved one. 
Decorative Glass Chippings
Whether you wish to display the favourite colour of a loved one or you are instead seeking to spruce up the grave a bit in order to honour their memory, we offer a wide variety of stones for graves.
These polished glass chippings will provide a unique elemental flavour to the plot and there are numerous options to select.
A handful of examples include white quartz, Scottish granite and polished black glass. 
Bespoke Vases
The tradition of leaving flowers on a grave can be traced back since ancient times. This signifies the cycle of life as well as the fact that beauty is wherever we choose to look.
Why not add a distinctive touch to your next bouquet with the help of our line of grave vases and planters? You can browse through a kaleidoscope of different shapes, colours and styles in order to address personal requirements.
From traditional designs to those which exhibit a contemporary edge, Grave Maintenance Service is here to address your needs.
In fact, it is even possible to embed these vases into a flat grave marker in order to obtain a permanent solution.
Materials such as plastic, granite and bronze are likewise available. We encourage you to have a closer look at the range of vases we currently offer.

A grave should represent a personalised sense of dignity. This is why the professionals at Grave Maintenance Service always strive to offer quality products at amenable prices.
Contact us to learn more about your options or if you wish to ask additional questions.